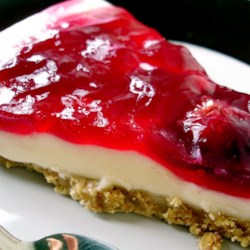 1 graham cracker crust, 9 inch
1 (8 oz) package cream cheese, soft
1 (14oz) can sweetened condensed milk
1/3 cup lemon juice
1 tsp vanilla
1 (21 oz) your choice canned fruit pie filling or make your own!
Notes/Story
: Place softened cream cheese in a mixing bowl; add condensed milk, lemon juice, and vanilla. Beat until well blended. Pour mixture into graham cracker crust. Chill for 5 hrs. Do not freeze. Before serving, pour pie filling on top.
This has been a favorite in the family for years, especially in February. Kristin and I made this when I came to visit after Zane was born. Always delicious.